Full-Time Estimator - Tuscaloosa, AL
Click the Facebook, Google+ or LinkedIn icons to share this job with your friends or contacts. Click the Twitter icon to tweet this job to your followers. Click the link button to view the URL of the job, which then can be copied and pasted into an e-mail or other document.
Physical Address
See Job Description for Address
Tuscaloosa, AL 35406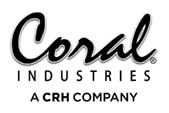 Job ID:? 152826
Coral Industries a CRH company, is a leading manufacturer of quality architectural and shower enclosure products in North America.
Essential Duties and Responsibilities
?
Ensure department safety procedures are being observed. Report any equipment issues to maintenance and the Plant Manager.

Create stock length cost proposals for customers based on elevation take-offs, using our price book and computer software

Write orders, purchase requisitions, metal requests, credits and

MRA

?s

Provide pricing of change orders and backorders to insure accurate invoicing

Provide detailed estimates to our customers in a timely manner.??Work from architectural drawings and specifications, shop drawings or elevation take-offs

Follow up on estimates and provide feedback concerning market pricing levels

Enter orders, door fab sheets, metal requests, and assist walk-in customers

Provide consultation, coordination, and assistance to our customers, sales force and internal personnel

Maintain detailed and organized records of bid documents, correspondence and other project specific information

Assist with phone coverage

Regular and predictable attendance, safely perform tasks and adherence to all safety policies and procedures are essential functions of your job.
Qualifications
To perform this job successfully, an individual must be able to perform each essential duty satisfactorily.?The requirements listed are representative of the knowledge, skills and/or abilities required.?Reasonable accommodations may be made to enable qualified individuals with disabilities to perform the essential duties of the job.
Skills, Knowledge, and Ability Requirements
Ability to learn how to read, interpret, & understand architectural drawings and specifications and provide detailed take-offs and estimates that incorporate different building envelope solutions

Ability to use computer software estimating programs to prepare estimates

Ability to obtain knowledge of aluminum glazing systems & their applications

Ability to obtain a good working knowledge of fabrication and installation, in order to have a good understanding of customer needs

Ability to obtain knowledge of custom door hardware application and pricing

Strong geometry & math skills

Organized, self-starter with the ability to handle numerous projects, phones, prioritize workload & work with minimal supervision

Must be able to communicate effectively & conduct themselves professionally; excellent written & verbal communication skills
Equipment
Personal desktop computers, fax machine, copy machine, calculator, writing instruments, telephone, and various printers

Issued safety equipment
Safety
This position is largely sedentary; however, caution needs to be taken when listing files, boxes, opening file cabinet drawers

To avoid injuries to hands, back, and neck, proper ergonomics should be maintained while working at desk/workstation
Work Environment
Primarily works in an office environment with controlled climate

Ability to perform light hand activity work at a computer/telephone station in an off



VEVRAA

Federal Contractor
Request Priority Protected Veteran Referrals


EOE

-Veteran /Disabled/Minority/AA/F/M/SO

To view full details and how to apply, please login or create a Job Seeker account.